When seeking out seed funding for a company, founders and entrepreneurs know that prospective investors will want to see a solid business plan, financial metrics and targeted market research. But what makes the difference between a win and a pass from financiers is quantifiable proof that a company seeking seed funding has a viable model and a competitive edge. Without deep insight beneath perfunctory financial data, it may be impossible for seed-level companies to find these key performance indicators, let alone understand them and take action.
Before creating your pitch deck, or even if you've already had a successful round of financing, ask if your business can deliver on these KPIs that speak volumes to investors:
Financial KPIs
Prior to signing on the dotted line, equity investors want to know the intricacies of your financial model, especially when it comes to your company's future. In the short term, it's natural to look for a solid cash flow rate to prove a company can make money. Then, over a longer time frame, investors inevitably want to see payoff in the form of liquidity.
EBITDA:

Get familiar with this awkward acronym if you aren't already because it often serves as a financial thermometer for investors chasing multiple opportunities across markets and locations. It stands for Earnings Before Interest, Tax, Debt and Amortization. By removing interest payments and taxes that can vary between political jurisdictions and business types, EBITDA can give investors a basic idea of how a company is generating revenue from its primary business activities.

Burn rate and runway:

These metrics offer a closer look at operating expenses, particularly in relation to how much cash and capital a company has to work with. As TechCrunch noted, investors usually prefer their initial cash infusion gets spent within 18-30 months, so company owners or founders must be able to provide clear plans on how this will be utilized.

Margins and compression:

This is where investors will look for ROI. But it's important a business have more than just high earnings and low expenses. Margins tend to decrease, or compress, as competition inevitably increases. Investors want this compression to be accounted for in financials.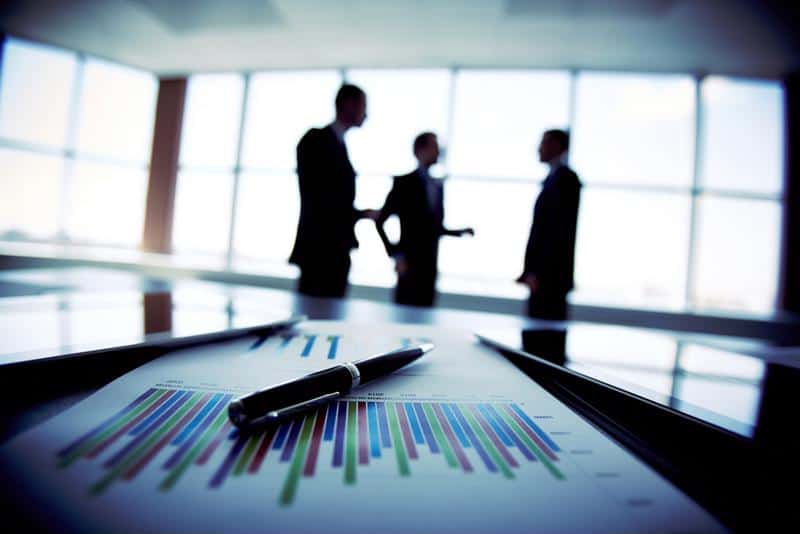 User and marketing KPIs
A business needs to make money, but investors want to know precisely how, when and how much. When preparing a pitch, seed firms cannot neglect a deep dive into customer acquisition, customer retention and business development in the form of these KPIs:
K-value:

TechCrunch noted that venture capital firms often use a statistical model borrowed from disease studies to assess a company's growth potential. Known as k-value, it serves as a measure of "virality," although hopefully your business is using a disease-free model. K-value is calculated by finding the ratio of new users to old users in a given timeframe. A high k-value means high numbers of satisfied customers inviting others to use your product or service.

Cost of acquiring customers:

This gives a detailed perspective on how marketing costs will figure into a company's expenses, and what kind of ROI can be subsequently delivered from these costs. CAC could be zero in theory if new customers were all acquired via word of mouth or referrals. The use of advertisements and promotional deals also figure into CAC.

The Magic Number:

This term was coined by a major venture capital firm to understand the precise ROI of marketing activities. Essentially, each dollar spent on customer acquisition and retention can be figured against revenue to arrive at the Magic Number – the net revenue gained from sales and marketing efforts.
Finding the right KPI
These are just a small sample of the kinds of metrics investors are searching for in a promising seed-stage business, but they probably don't want to go digging for them on their own. Executives seeking financing need to find a way to present these in-depth KPIs in a timely and accurate fashion, and that may be beyond the scope of what a typical accountant or controller can do.
By partnering with Consero, startup firms can get the deep insights into business operations that not only earn high marks from investors but provide executives with a better understanding of their own performance and where they are headed.