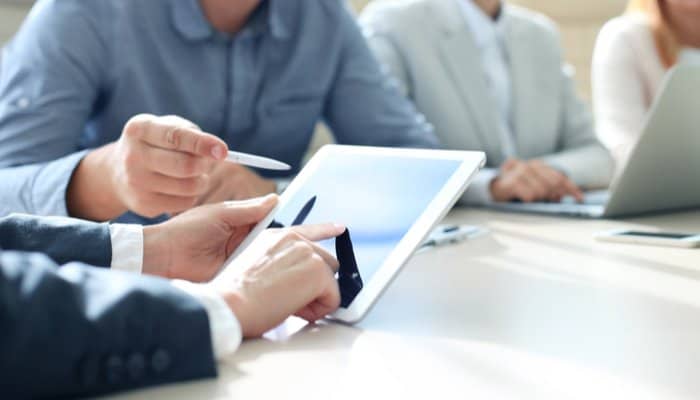 Many growth companies today still use in-house financial and accounting teams. It was the norm in the past, and it's still useful today in some cases.
In-house teams make sense because:
They are right there at hand and easy to reach
They know your company well
You know the team and have built trusting relationships
All of this is true; however, in the modern world of today, you can be equally effective with remote teams. Technologies exist that make communication seamless, despite the physical distance. Plus, hired services can often get to know your company better than your own employees, and you quickly realize that they can be trusted as much as you trust your own people.
Many companies use third parties for a wide variety of reasons, and it works. The same thing is true in the world of finances. You can opt for outsourcing your finance and accounting needs, and nothing will work differently than before. What's more, a lot of the operations will run more smoothly, and CEOs and CFO's can finally start concentrating on things that matter and not get bogged down with unnecessary, day-to-day operations.
However, that's not all. More importantly, a third party can provide you with a consolidated financial platform, the likes of which your company has never known. Let's see why that's the case:
The problems growing companies face in terms of platforms
As a growing company, you are always in need of better and stronger software, and it becomes tougher to use the same one you've used before.
You continuously need to get additional solutions to improve your main one as you're always in need of additional features.
You can always opt for creating or purchasing a custom-made solution that will fit your company's needs perfectly. However, the fact that you will continue to grow will create new problems down the road – ones the custom-made solution won't be able to deal with at some point.
It becomes clear that neither a patchwork job of different solutions nor a custom-made one can work.
Both options don't solve the problems in the long run
Both options are expensive
In addition to that, multiple systems create a whole host of inefficiencies. They cannot be integrated, and they make a lot of processes and operations harder to complete, and they become riddled with errors.
A consolidated platform is the only fix for all of these problems. It's also the best alternative to having multiple systems or an expensive custom-made one. Additionally, a consolidated financial platform brings about a large number of benefits, both short-term and in the long run.
Everything is in one place
By having a consolidated financial platform, you get the option of having and doing everything in one place.
That means that you will no longer experience problems with having to acquire more systems to cover the features you need now and the ones you will need in the future. The benefit of a consolidated platform is the fact that it scales with you.
For example, the solution we have developed at Consero is:
An all-round platform that supports all finance and accounting operations and processes
A combination of a single engagement layer and an integrated finance and accounting software suite
What's more, it can be used 24/7, and it scales as you scale. That means that you won't have to worry about the features you will need in the future when your company reaches a new level. We've designed the system to be able to support companies of all sizes, effectively creating a solution for finance and accounting that adjusts to the needs of the user.
Real-time financial visibility
As it's becoming increasingly important to have an insight into company finances at all times, consolidated platforms make sure that the users have access at all times and that the information shown is in real-time.
You no longer have to wait for specific intervals to get the latest scoop on the data that was valuable a few days, or worse, a few weeks or even months ago.
This is rarely a problem for smaller companies, but as companies grow, they need more sophistication. What's more, they need to improve more frequently as they reach new levels. Growth companies need these upgrades the most, and they need real-time data, which a consolidated financial platform always has covered.
A lot of time is saved
We probably don't need to tell you how much time is wasted trying to do everything with multiple systems that are not integrated. If that's your current solution, then you know these headaches already.
With a consolidated platform, you don't have to waste any time. The system contains multiple solutions (GL, Accounts Payable, Accounts Receivable, Expense Management, etc.), but they are within a single suite that's entirely integrated and operates as a single solution. Plus, the interface is easy to use, and the financial dashboard brings all the important information a CFO or other employees might need to see at any given moment.
Such an integrated and consolidated solution saves time because you will no longer need to:
Double-check or even triple-check information to make sure no error was made. All information is within a single system, which doesn't allow for mistakes to be made.
Use insights from one platform to develop something on another. Everything is done on one platform.
Repeat tasks that can be automated or delegated to the company providing the consolidated third-party platform.
Key Takeaways
As you can see, using a third-party consolidated financial platform is a much more valuable improvement over other solutions. It's more seamless, integrated, and cost-effective than any other option.
You finally get to:
Avoid and fix most problems growth companies have with their finance and accounting functions
Get all the information in one place
Have real-time access to everything that matters
Save countless hours that would otherwise be wasted on tasks that weren't streamlined and optimized before
If these are the issues you want to fix, then moving to a consolidated financial platform is the best solution for your company.