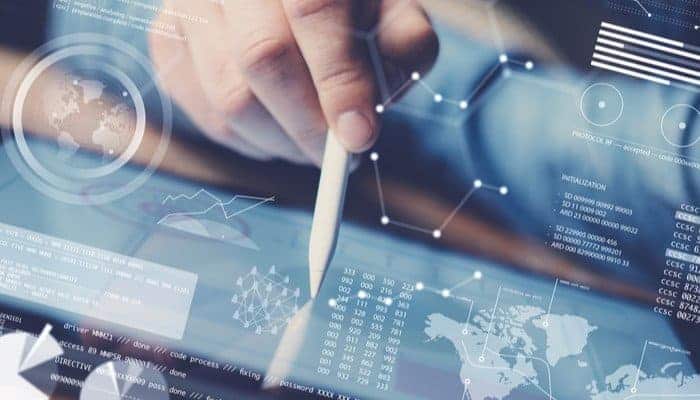 Sage Intacct is the market leader when it comes to cloud-based financial management solutions, which is why we at Consero have integrated them into our software stack. They help companies of all sizes – start-ups, scale-ups, and enterprises, all using a single robust system.
They strive to relieve companies of many of the burdens they face, so they can concentrate on the things they need to do. They do this every day for more than three million customers in 23 countries.
Being the innovative leaders they are, it's no wonder that Gartner has awarded them with the highest score in their Critical Capabilities report.
Their score was the highest (4.63 out of 5.00) for Core Financials for the Lower Midsize Enterprises use case. It is the third straight year Sage has been number one in this use case.
Gartner defines lower midsize enterprises as all organizations that have annual revenues from somewhere between $50 million and $500 million, with headquarters and most of their operations in one country.
Continuing the trend of recognition for Sage Intacct, Gartner has also pointed them out in their companion report to the main Critical Capabilities report – the Magic Quadrant report. Gartner stated that Sage is a 'Visionary.'
They awarded this title to Sage Intacct as they view the company as one that understands the needs of all midsize companies. Sage has built a comprehensive, robust system that helps companies:
● Accelerate their growth
● Streamline financial processes of varied complexities
● Gain rich financial and operational insights for scaling their business
What makes Sage Intacct the best solution for midsize companies?
First of all, Sage Intacct is the only provider of financial apps that's a preferred choice in the eyes of the American Institute of Certified Public Accountants (AICPA).
Furthermore, Sage Intacct:
● Has companies on their system with thousands of users
● Consolidates several hundred entities
● Manages hundreds of thousands of transactions every day
They possess the architecture that supports the expansion of businesses and automates processes that change dynamically while the company continues to grow.
Companies using the services of Sage Intacct don't need to make any manual effort on their part and can continue to increase the number of their users, transactions, locations, and customers – all the while the technology they're using from Sage is scaling with them automatically.
How Sage Intacct benefited other companies
An excellent example of the productive relationship you can have with Sage Intacct is i3 Verticals, a company that completed an IPO in July 2018. While preparing for the IPO, they managed to cut their close process by 45% and increase their finance team efficiency 16 times, while using the solution Sage Intacct offers.
Another example is S&L Companies, a mid-size company that's the largest holder of Culver's restaurants in the U.S. With the help of Sage; they managed to improve productivity by 50% in their finance team. Subsequently, it enabled them to cut their close process by 25% and deliver better business insight into all of their restaurant locations, which are now more than 30 in number in the United States.
These examples and everything mentioned previously, adequately shows how beneficial the use of Sage Intacct solution can be for companies, which we at Consero can declare.