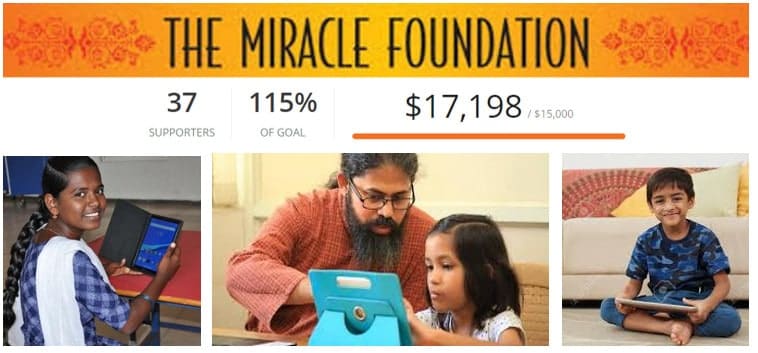 In the past five years, Consero employees raised more than $100,000 for the Miracle Foundation, an Austin-based 501(c)(3) charity that empowers orphans in the developing world to realize their full potential. The organization partners with existing orphanages to implement its proven and systematic method that turns institutional homes into loving and nurturing places where orphans can thrive and be happy. 
This fall's fundraising campaign centered on ensuring education for children in need. To that end, Consero's workforce raised over $17,000, which exceeded the original goal by 15 percent. The collected monies will allow 115 children to receive tablets that arrive pre-loaded with educational apps and lesson plans so these children can keep up with their education and don't fall behind.
Is there anything more important for the future of children than an investment in their education? The Consero team answered that question with a resounding "no" and was more than happy to contribute to the important work done in this field by the Miracle Foundation.
"In 2020, the world reeled from an unprecedented pandemic. While a great many charitable organizations did well to focus on battling COVID-19, other needs in the developing world did not suddenly become less urgent. The Miracle Foundation does a terrific job bettering the lives of orphans. Our employees are proud to step in and support this cause and I am proud for them having such big hearts," says Consero CEO Scott Tynes.
"It's not so much about the tablets of course, it is what the Miracle Foundation is handing these children is an education, and with that knowledge comes a future. Our team has been privileged to have received plenty of education in their lives. This has allowed our staff to thrive and add value to our clients and our company. With our success comes a responsibility to give back and we are very happy to have picked the Miracle Foundation to help us in this endeavor," added Consero President Bill Klein.