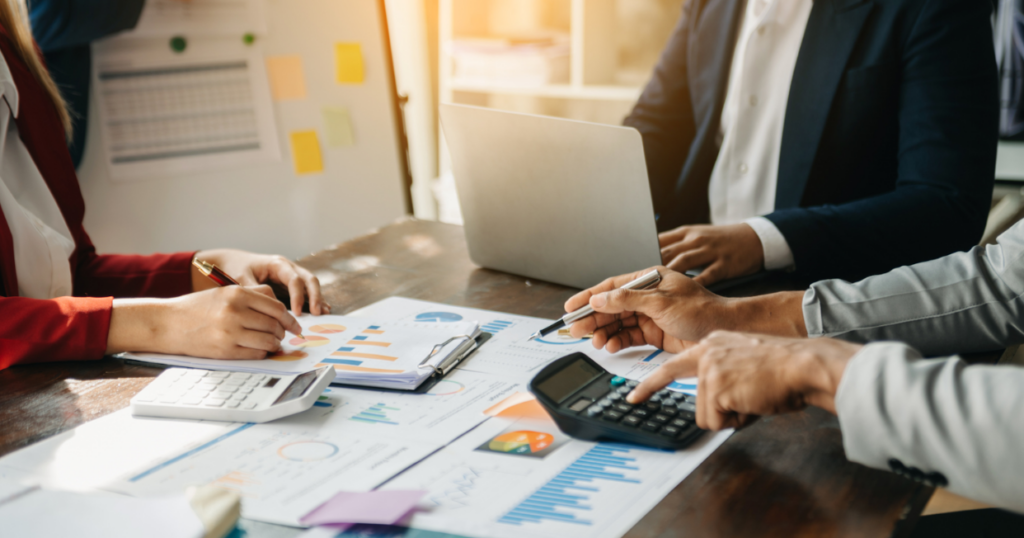 The rapid growth of the private equity industry over the past decade is breeding a new set of PE fund managers and firm founders. A new report from Prequin, an alternative data firm, predicts that private equity will gross $20 trillion by 2025.
In preparation for this growth, there are a number of considerations that new early-stage PE leaders should keep in mind as they venture into new areas, they might not be familiar with. One of these areas is finance and operations, or F&O, which involves managing finances and resources within the organization. 
Many of these new PE leaders do not have experience in behind-the-scenes F&O processes like accounting, fund administration and compliance. As a result, they often underestimate how much time and effort it takes to get F&O processes up and running. 
Primary F&O Considerations for New PE Leaders
Building out the F&O functions of a new PE fund is foundational to the firm's success, so it's critical for new PE leaders to understand the process. Here are five of the main considerations for new early-stage PE leaders when it comes to finance and operations requirements.
Financial statement audit readiness

— Choosing an independent auditor is one of the first steps in building F&O processes for a new PE firm. The auditor should have experience in private equity and be accredited to provide audit and attestation services that meet annual or interim reporting requirements to remain in compliance with U.S. GAAP and IFRS protocols. The auditor should also be prepared to provide audit readiness gap assessments focused on current accounting knowledge, staffing and reporting frameworks.

Partnership and fund accounting

— Early-stage PE firms should engage in accounting advisory services regarding how they will set up fund and partnership accounting. This includes critical elements such as general ledger, partner allocations, gain and loss allocations, fund controlling and valuations pricing.

Treasury management

— Bankers at reputable financial institutions who have experience in the PE industry can provide valuable assistance and advice to new PE leaders. This includes helping them develop policies and procedures regarding cash management, cybersecurity, phishing scams and other types of cybercrime that are prevalent today. 

Regulatory risk and compliance

— New PE leaders must decide if they will hire a full-time compliance officer or outsource this task. This role can sometimes be merged with the CFO, though this usually isn't a permanent solution. The finance and compliance functions should remain separate but work well together.

Tax and advisory services

— Tax operations for PE firms are more complex than ever, which makes it critical to engage with tax advisors who are experienced in the PE industry. The tax advisor should also have state-of-the-art technology so its services can scale as the PE firm grows.
Outsourcing F&O Using FaaS
Finance and operations functions are critical during the startup phase of new early-stage PE firms. One option is to outsource these functions to a third-party services provider offering Finance as a Service (FaaS) instead of handling them yourself.
Consero offers FaaS for investment management firms, including new early-stage private equity firms. As you prepare to launch your new firm, our team of professionals will work closely with you to handle F&O so you can focus on building your team, your portfolio and client relationships.
Our expertise is in finance and accounting for the Management Company (ManCo) back office. With FaaS for Investment Management Firms from Consero, you'll benefit from a world-class platform that's backed by experienced financial experts who specialize in the investment management industry. Consero's integrated accounting platform features tested processes, procedures and solutions designed specifically for investment management firms, including new early-stage PE firms.
By outsourcing Finance & Accounting to Consero, you'll have more time to focus on fund growth and positive fund results. 
Standard Services Include: 
AP/AR, employee expense reimbursement, intercompany expenses, and cash management

Rebillable process for Fund and Portfolio companies

Month-end close and timely financial reporting 

Oversees year-end audit and tax readiness

Human Capital Services team supports administrative & technology tasks related to payroll/HR/benefits

Institutional grade technology stack and industry best practices
Contact Consero Global to learn more about the benefits of using Finance as a Service to handle Management Company Finance & Accounting functions for your new early-stage Investment firm.