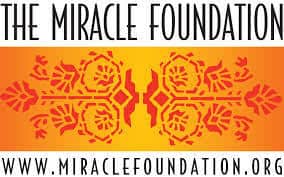 Having raised more than $100,000 over the past 5 years, Consero…
https://conseroglobal.com/wp-content/uploads/2019/05/Miracle-Fdn.jpg
177
284
Consero Team
https://conseroglobal.com/wp-content/uploads/2018/02/Consero_Logo_dark.svg
Consero Team
2019-05-30 19:58:39
2019-05-30 20:02:36
Consero Reunites Orphaned Children With Their Families - 2019 Miracle Foundation Campaign
The definition of "give" is to place a specified value on…
https://conseroglobal.com/wp-content/uploads/2015/12/TMF-500x500.png
500
500
Consero Team
https://conseroglobal.com/wp-content/uploads/2018/02/Consero_Logo_dark.svg
Consero Team
2015-12-21 08:52:24
2016-09-15 08:31:26
Consero Exceeds Fundraising Goal to Educate Orphaned Children in India
Consero launched a fundraiser in April of 2014 to support The Miracle Foundation, a nonprofit organization whose mission is to help orphaned children in India. The global effort included both Consero's Austin and Bangalore offices. In just a few short weeks the donations were quickly adding up. The goal was ambitious and set at $10,000 with Consero matching donations, dollar for dollar – up to $5,000. Our friends, family and business partners helped us exceed the goal by 30% and Consero was able to raise $13,000.
https://conseroglobal.com/wp-content/uploads/2015/05/Consero-Marquee.jpeg
135
180
Consero Team
https://conseroglobal.com/wp-content/uploads/2018/02/Consero_Logo_dark.svg
Consero Team
2014-06-19 08:00:09
2016-09-28 06:53:55
Giving Back to Our Community: Consero Raises $13,000 for The Miracle Foundation
It was early September when the Consero team decided to host a book fair for BookSpring as suggested by our Consero Team member Kristen Bridgeman who serves as their Board Treasurer. Bookspring's mission is to provide reading experiences, tools and books to children and their families so they can develop a desire to read and succeed in school and life. Over the next month, Consero had collected nearly 70 books and cash donations. The timing was spectacular.
https://conseroglobal.com/wp-content/uploads/2015/05/BookSpring.jpeg
120
180
Consero Team
https://conseroglobal.com/wp-content/uploads/2018/02/Consero_Logo_dark.svg
Consero Team
2013-12-19 08:00:28
2016-09-28 07:53:02
How Books Helped Austin's Children After Flooding