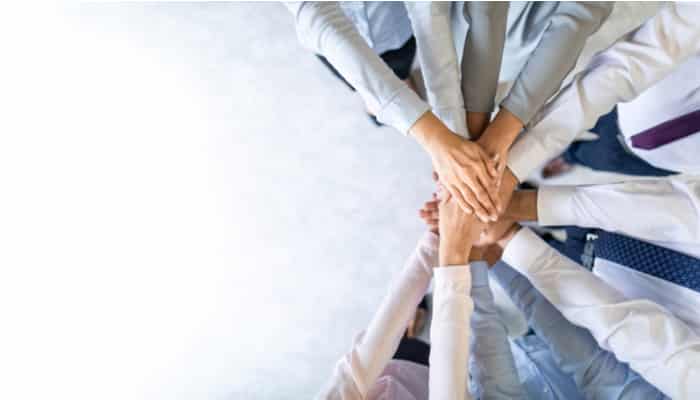 The first Tuesday of every October is Global CX Day (Global Customer Experience). This is a day when the CX community celebrates the professionals and organizations all over the world that offer great customer experiences. CX Day is an opportunity to recognize great customer work and to further strengthen the relationship between customers and their business partners.
This week, Consero joins the CX community in recognizing all companies that offer supreme customer service. That's because CX must be front and center in how companies best serve their clients and customers every single day of the year. Companies do well to focus on CX because it's in their own best interest (Bain and Co. found that a customer is four times more likely to buy from a competitor if the problem is service related versus price or product related – source: CMSWire), but also because great CX is simply nothing more and nothing less than what every organization owes its clients.
Since its founding, Consero has had a strong company culture that embraces CX in every single department: sales, implementation, delivery and client success. Additionally, one of the new CX initiatives Consero has worked on over the past year is building out it's Client Success team. This group is solely dedicated to helping customers achieve their financial goals and to insure Consero is being a good partner.
Client success is basically relationship-focused client management that aligns client goals with service provider goals to achieve mutually beneficial outcomes. Client success should not be conflated with account management, which constitutes more than anything else, a reactive problem-solving approach. With the customer success model there is a proactive focus on how customers can succeed (Nick Mehta, CEO of Gainsight, dedicated this insightful article to the important distinctions between the two).
Currently, Consero is investing in client success software that will drive efficiencies in automation to further streamline and scale the Client Success team's efforts. The goal is to provide useful resources and reliable support throughout the entire customer journey.
"We exist for our clients."
"We simply have no bigger assets than our own client base. They matter the most to us. Our clients achieving their goals with the help of our services will decide on the degree to which we thrive as a company," says Chris Hartenstein, Managing Director with Consero who oversees the Client Success team. "We exist for them, and the existence of my team in our organization serves as a proof point for how management is convinced of the need to have a strong CX focus in everything we undertake."
Consero is a 3x award winner of the 50 Fastest Growing Companies in Central Texas and has also received the prestigious Inc500 Award. The growth is due to having a relentless focus on Customer Success and value creation for Consero's clients. "When we founded Consero, we established our Five Core Values, one of which is to "Wow! Our Clients," said Bill Klein, President of Consero. "It's fundamental that we are accountable to our commitments and deadlines. Our team always goes the extra mile to exceed client expectations."
"Thanks to Consero, we never skipped a beat."

Here are some of Consero's clients talking about the company's commitment to giving them the best CX possible.
Aleks Symanski, Scrypt CEO:
"Thanks to your team we haven't skipped a beat during COVID-19. In fact, we have completed our audit in record time. It is a true testament to the Consero team and the Finance as a Service model. I know 100 percent that if we had an in-house finance and accounting team, that would not be the case."
Bryce Birdsong, ThoughtTrace CFO:
"Consero's model is an example of how a partner can provide great value. We have been a happy customer for almost a year now. I can definitely see the value they provide in an M&A use case."
David Moore, Smartech CEO:
"You guys have been great. It is unfortunate that we had to fix what that my old accounting team did prior to Consero. Their mistakes were painful but you all have been phenomenal."